First impressions count.


Also on the phone.

Maintaining the best image is crucial to any business and what better way to establish a good reputation than with professionally recorded telephone messages. You never know: the next caller may be a potential customer.
All telephone announcement are customised according to your business needs – compose your own script, select a voice and add the appropriate music. And there you have it. A unique production – just like your business.
The great thing about telephone messages is that you are sure to reach each and every customer. Not everyone makes a personal trip to your place of business, but they do call. So, why not use this direct contact to your advantage. No other advertising medium is guaranteed to reach 100% of your target group with 0% scattering loss!
On request, your customised "acoustic business card" can be available to you in 24 hours. Outstanding quality at top terms and conditions. Contact us. We're looking forward to being of service!
Best quality.

Nice price.

Listen for yourself!
Auto Attendant / Welcome
122,76 €
Auto Attendant / Welcome
159,96 €
On hold
241,80 €
Answering machine message
122,76 €
Answering machine message
159,96 €
Voicemail announcement mobile
73,16 €
Voicemail announcement mobile
97,96 €
Voicemail announcement landline
73,16 €
Voicemail announcement landline
97,96 €
All prices incl. 24% VAT.

More than 10,000 customers are already using Media Sound Design services.
From Canada to New Zealand and almost everywhere in between.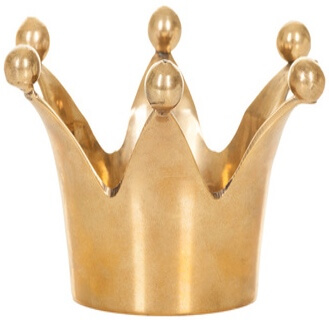 100% satisfaction.


Not just a promise but a guarantee.

It goes without saying that customer satisfaction has top priority. If there's anything you're not 100% satisfied with, we'll make any necessary changes until you are completely satisfied. All recordings come with the following guarantee:
Name not properly pronounced? We'll immediately re-record. Free of charge.
Nomen est omen. Sometimes pronunciation can be tricky. John Smythe can be read "John Smith" or "John Smithe". Of course, we try to get this straight before we record. However, if anything is not quite to your liking, we of course will re-record the script at no extra cost.
Voice and music don't match? We'll immediately record it again. Free of charge.
If the combination of your selected voice talent and background music doesn't quite sound the way you wanted it to, no problem! Just select a track you like better. The additional studio work is free of charge.
Want more music? Shorter breaks? A bit louder? We'll make any improvements. Free of charge.
Want to have changes made to the arrangement (e.g. longer breaks, more or less music and/or voice louder / not as loud or more / less music at the beginning or end, etc.), we'll continue to make changes until you're completely satisfied. Always free of charge.
Did you know?
Studies have proven that 70% of all callers listen to on-hold messages. On average for 30 seconds. And at the latest when their call is transferred. Why not create a comfy on-hold armchair?
85% of all callers prefer recorded messages and information than listening to nothing.
Source: Cellular Marketing Magazine
Information on recorded on-hold messages increases the amount of time callers remain on the line by 140%, increases enquiries about special offers by 15% and boosts sales of products and services advertised by 12%.
Source: Studie US West Communications
72% of all first time callers who didn't get some sort of response went to competitors.
Source: Sales & Marketing Management Magazine